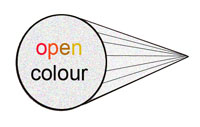 ---
NEXT SHOW
---
TOUKI BOUKI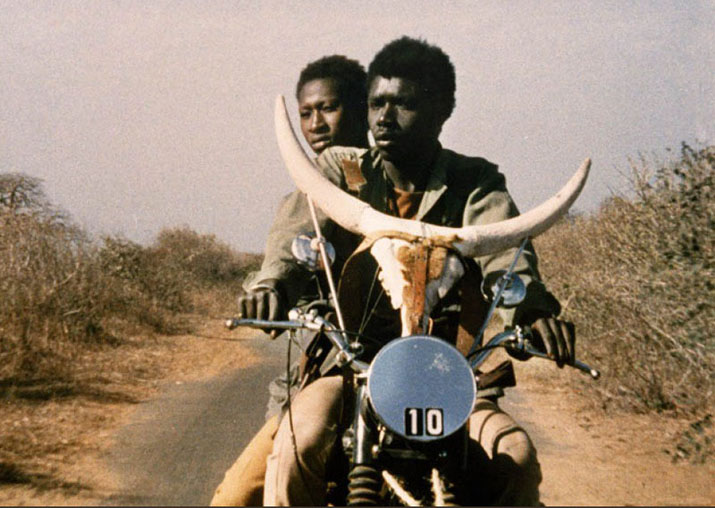 Sunday 24th February at 4pm
TOUKI BOUKI
Djibril Diop Mambéty, 1973, Senegal, 89 mins
The Attenborough Centre for the Creative Arts, Falmer, BN1 9RA
New restoration from the World Cinema Foundation
Introduced by Dr Estrella Sendra Fernandez
With a stunning mix of the surreal and the naturalistic, Mambéty incendiary debut follows two young lovers as they attempt to flee the dead end clutches of Dakar for an idealised dream of life in Paris. Travelling through the countryside and urban sprawl on a motorbike pinned with a cow's skull, they plan to fund their escape through petty crime and wild schemes, encountering obstacles and visions en route, both real and mystical.
Inspired in part by the French New Wave, Mambety, though only 28 and with no formal film training, captures with raw, visceral energy the clash between folk customs, superstitions and the enforced adoption of European colonial attitudes, in a country seemingly at a crossroads.
Characterized by dazzling imagery and music, a pace that jumps between the manic and meditative, this vivid, fractured portrait of Senegal in the early 1970s, is widely considered one of the most important African films ever made.
In an interview Mambety said "one must have a mad belief that anything is possible....Cinema must be reinvented each time, and whoever ventures into cinema must also share in its reinvention."
To introduce the film we are pleased to welcome Dr Estrella Sendra Fernandez, a documentary filmmaker, journalist, lecturer and researcher at Winchester School of Art, University of Southampton, who specialises in Senegalese festivals and African Cinema. She is also part of the curatorial team at Cambridge African Film Festival, which she directed in 2014 and 2015.
Part of Open Colour's 'Africa's Lost Classics' series in association with the Africa in Motion Film Festival - more screenings to follow.
£7/£5 -Tickets and details of this and all screenings at ACCA's new Sunday CINEMA CLUB can be found here:
Attenborough Centre for the Creative Arts
Touki bouki: Mambéty and Modernity
Restored by The World Cinema Foundation at Cineteca di Bologna/L'Immagine Ritrovata in association with the family of Djibril Diop Mambéty. Restoration funding provided by Armani, Cartier, Qatar Airways and Qatar Museum Authority.
---
85220 FRAMES OF LIGHT:THE GRAND BIZARRE (JODIE MACK) + F-AMPISM + KAREN CONSTANCE + LEWIS KLAHR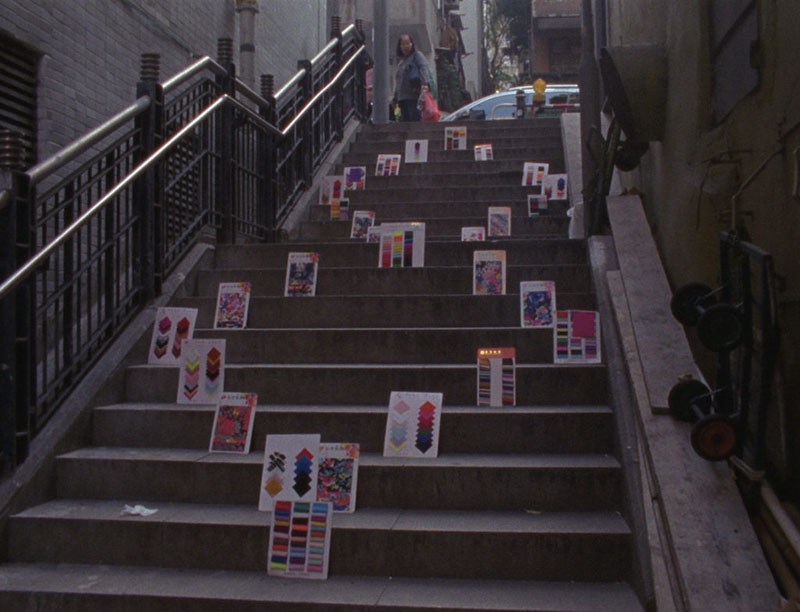 Saturday March 2nd at 7.30pm
The Grand Bizarre (Jodie Mack)
+ Live Film and Sounds from F-Ampism + Film from Karen Constance + Lewis Klahr
Phoenix Brighton,10-14 Waterloo Place, Brighton BN2 9NB
We're excited to present the extraordinary new feature by acclaimed experimental animator Jodie Mack, alongside new work from Brighton based artists F-Ampism and Karen Constance, and a short film from US master collagist Lewes Klahr.
The Grand Bizarre
Jodie Mack, 2018, USA, USA, 60 mins
The Grand Bizarre is the culmination of Mack's many varied interests and experiments to date. Shot in a dozen countries, the film finds Mack's trademark, colour-coordinated textiles dancing across a variety of exotic locales (India, Mexico, Holland, Morocco, and Turkey represent just a partial itinerary) through a meticulous process of frame-by-frame photography and practical production magic. Playful and propulsive, in Mack's dazzling montage, everyday sources—maps, globes, plane tickets, even back tattoos—reveal both cross-cultural codes and universal truths, bringing this eclectic cinematic travelogue into a seamless dialogue with each viewer's unique worldview. It's all driven by a homemade soundtrack that locates a heretofore unrealized intersection between hip-hop, chiptune, and synth-pop.
www.jodiemack.com
Interview with Mack
F-Ampism is the audio-visual solo project of Paul Wilson of improvising sextet Bolide. His work has featured abstracted melodics, hidden everyday exotica, percussive clusters, stop motion animation and destroyed & mutated radio waves - the only constant an hypnotic accumulation of sound and vision. F-Ampism will perform live to a new moving image work.
www.ampism.com
Karen Constance is a Scottish visual and sound artist based in Brighton. Her paintings and collages have been exhibited world wide and featured on numerous experimental album covers, gig posters, fanzines, and private press releases - often with sound artists and musicians she has collaborated with sonically. They can be vibrant, textural, scary and hilarious in equal measures. This is a first screening of new short works in stop motion animation.
Homepage
April Snow
Lewis Klahr, 2010, USA, 10 minutes
A love story about cars, girls, boys and time, carried away by songs from the Shangri-La's and The Boss.
Lewis Klahr has been working with collage filmmaking since 1977. In Klahr's work, images from mid-20th-century advertisements, comic books, and other ephemeral talismans of American popular culture are animated to produce submerged narratives about the emotional and dream lives of his memory-haunted characters.
"In the age of industrial sound and light, Lewis Klahr makes special-effects movies that are almost insanely artisanal— one man, labour-intensive animations that are at once crude and poetic, blunt and enigmatic, as funny as they are inventive... [He is] the reigning proponent of cut and paste." J. Hoberman, Village Voice
Kelly Sears on April Snow
Interview with Klahr
Tickets on door £5
---
Info: Open Colour is a series of experimental film, independent cinema and rarely seen classics running in Brighton, UK. We usually screen monthly, sometimes more. If you make films, have ideas, or want to help out with shows we'd love to hear from you. You can join the mailing list here too - opencolour@yahoo.com
Follow us on Twitter and Facebook:
---
The Open Colour Series is made possible through the support of

...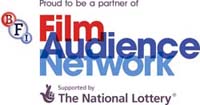 ...
---