Home / Archive

---
Coming Soon
---
BEN RIVERS PRESENTS
WHAT MEANS SOMETHING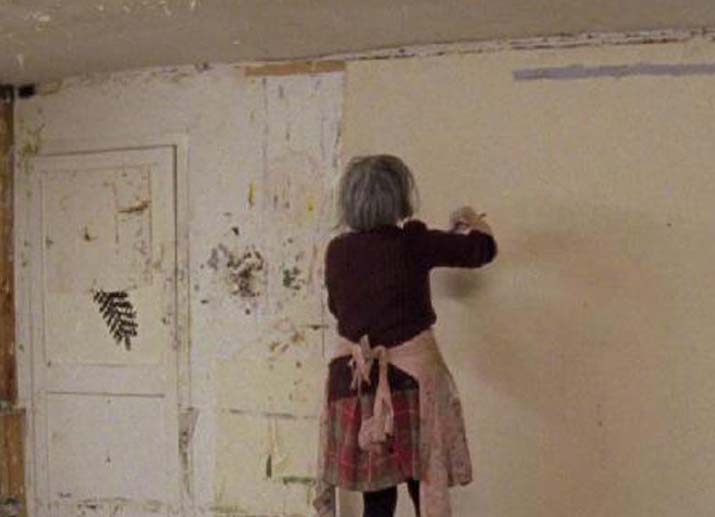 Thursday 18th May at 7.30pm in the Friends Meeting House
What Means Something
Ben Rivers, UK, 2016, 66 minutes, 16mm.
We're delighted to welcome back to Brighton one of our favourite filmmakers - Ben Rivers will be here to introduce What Means Something, his warm, playful portrait of the painter Rose Wylie, filmed at her home/studio in Kent. It's a joy – a celebration of friendship, art and the working of two creative processes on either side of the camera.
Just as Wylie's house is a living repository of her working methods, the film lays bare Rivers' own artistic approach; Shooting on full-frame 16mm, he makes no attempt to hide the hum of the mag, the specs of dust pinned to the film gate during shooting, or the lab's red frames and hole punches. Through candid conversations between director and subject, and observing Wylie at close quarters as she works on large-scale canvases, drawings and watercolours, we're offered a rare insight into the process of image-making for the painter and filmmaker alike.
Ben Rivers has said of the film, 'I met Rose a few years ago and we got along well. I went to visit her studio and she watched some of my films. Happily she liked them. So I asked her if I could make a film about her and she agreed. The film, finally, is a meeting between two friends.'
£5 / Tickets to follow
---