Home / Archive

---
Coming Soon
---
DAWN BREAKS BEHIND THE EYES: MIDSUMMER FILM SHOW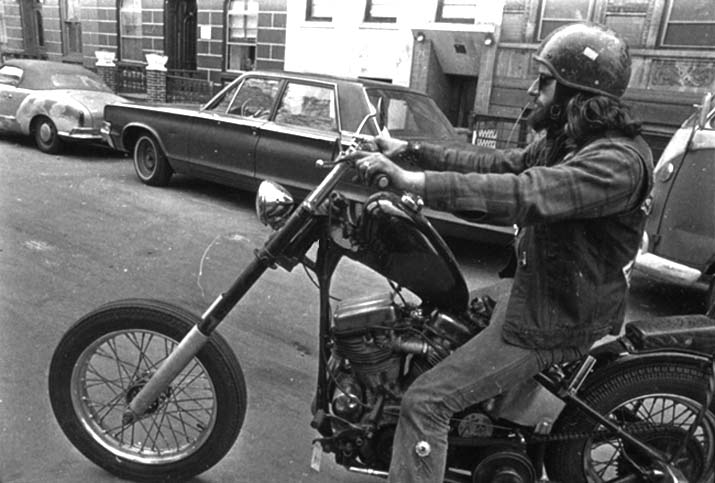 Friday June 16th, Phoenix Brighton, 7.30pm
Ciao Bella
Betzy Bromberg, 1978, USA, 13 mins, 16mm
A heated, summer-in-the-city excursion into the streets, strip clubs and apartments of downtown, late 70s, pre-Giuliani NYC. 'Verite footgae of Lower East Side bikers, Times Square topless dancers, and Coney Island crowds achieve a highly charged atmosphere of manic exhibitionism.' J. Hoberman / Art Forum.
'In Ciao Bella, Bromberg shows us a world of crowded New York streets and hauntingly empty interior spaces, graced briefly by wisps of childish energy and the provocation of nearly naked women. She deftly contrasts such vibrant exuberance with a sense of devastating loss, and the effect is at once brazenly personal (if elliptical) and incredibly powerful. Unfolding desire merges with the ever-present reality of the threat of losing what you love' Holly Willis, IFilm
The Day Before the End
Ang Araw Bago ang Wakas
Lav Diaz, Philippines, 2016, 16 mins
It's 2050 and passages from Shakespeare are recited by ordinary people on the backdrop of a nocturnal city in the Philippines that's bracing for a raging tempest. A storm is coming.
Diaz is one of the most exciting artists in contemporary cinema. His sprawling sagas of the Philippines' tumultuous recent history are epic in scope but bracingly intimate and direct in style. Challenging notions of storytelling and how cinema gives images and sound to stories unseen and voices unheard - no one makes films like him.
Winner of the Principle Prize at Oberhausen, the Jury say it's 'a work of political urgency. Made by an artist known for works that unfold over many hours, this short film is both elaborate and succinct. Here, otherwise canonical text arrives as a pressing vernacular, a site of last resort.'
Vivir para Vivir / Live to Live
Laida Lertxundi, 2015, USA, 11min, 16mm
Opening with a quote from Argentinian writer Adolfo Bioy Casares 'If I want to remember what happened on this trip, what should I do?', Lertxundi's search for answers takes us from sparsely populated mountain regions via the filmmaker's ECG to Tashi Wada's sine waves - a certain trajectory of being lost. All the while it's the body itself that shapes image, sound and colour.
'Laida Lertxundi's abstract visual compositions in Live to Live re-introduced the body on the soundtrack, with recordings of heartbeat and orgasm, a palpably fascinating response to avant-garde feminist cinema's continual wrestling with the question of representation. Sight & Sound, Sophie Mayer
Laida Lertxundi (Bilbao, 1981) is a filmmaker and artist living and working in Los Angeles, California. Her films shot primarily on 16mm in and around Los Angeles, are self reflexive, enigmatic and intensely beautiful. They read like subtexts to stories waiting to be told.
Wayward Fronds
Fern Silva, 2014, USA, 14 mins
Mermaids flip a tale of twin detriments, domiciles cradle morph invaders, crocodile trails swallow two-legged twigs - nature's outlaws in an otherworldly Everglades.
Wayward Fronds references a series of historical events that helped shape the Florida Everglades today, while fictionalizing its geological future and its effects on both native and exotic inhabitants. Nature has begun to take over, en-gulfing and taming civilization after centuries of attack, forcing humans to adapt and evolve.
'New York based Fern Silva is a contemporary master of 16mm filmmaking. His works reach toward exciting new cinematographic languages while embodying committed engagement with the troubled, bewildering and at times exhilarating complexities of globalism. Driven by curiosity and memory - and drawn to myth, folklore and mysticism - his films explores narrative, ethnographic and documentary forms while elaborating a strong personal and poetic cinematic vision.' SF Cinematheque
Ai - Ye
Ian Hugo, 1950, Mexico, 22 mins, 16mm
A rare screening of Hugo's first film, a free-form kaleidoscope of colour, sound and image, shot largely from the prow of a boat journeying along the Pacific Coast of South America - from sleeping villages and tropical lagoons to the mouth of a volcano in the clouds. The hypnotic soundtrack of chants and drums was improvised as the film unrolled by Ozzie Smith and recorded by electro pioneer Bebe Barron. Interpreted by Anais Nin as the universal story of mankind's voyage, Hugo says 'I used documentary footage as a starting point, and I showed their gradual transformation into dream… the language of multiple dimensions of our inner world.'
Blue Loop, July
Mike Gibisser, USA, 2014, 5 min

Chicago's summertime blazes, unanchored. Skywriting out of time. Part of a series of nighttime long exposures, Blue Loop, July focuses on a long-standing celebratory tradition in one of Chicago's lower west side neighbourhoods. By leaving the camera's shutter open for seconds at a time, the film transforms a summertime spectacle into a dazzling, light-trace animation that unseats reliability of spatial and temporal direction.
Summer Tape
Jeff Keen, 1999, UK, 7 Mins, Cassette
While the late, great Brighton based experimental filmmaker is best known for his dense, hyper-kinetic pop culture collages of image and noise, this short audio piece reveals another aspect to his work; Summer Tape is drawn from a collection of recordings Keen made by leaving a cassette recorder running by the open window of his flat /studio in Vernon Terrace - specifically to capture a Nightingale singing from the terrace's overgrown gardens. As you listen, through a heavy haze of cassette hiss, the environment itself begins to take focus.
£5 / Limited Space - Advance Tickets HERE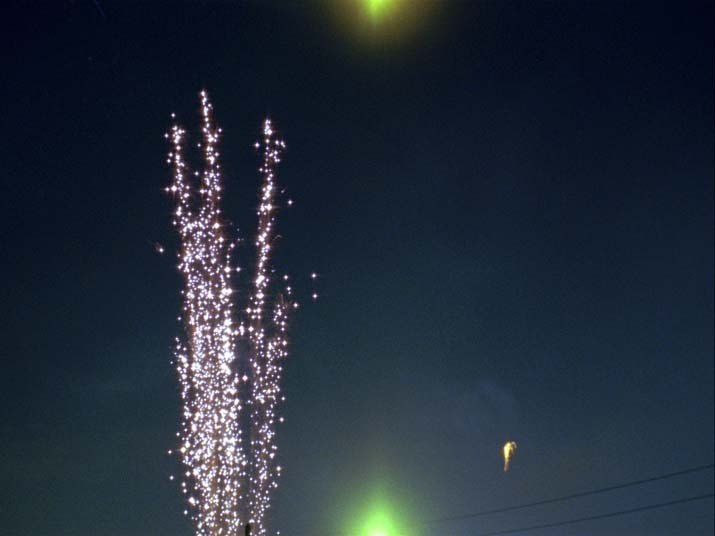 Blue Loop, July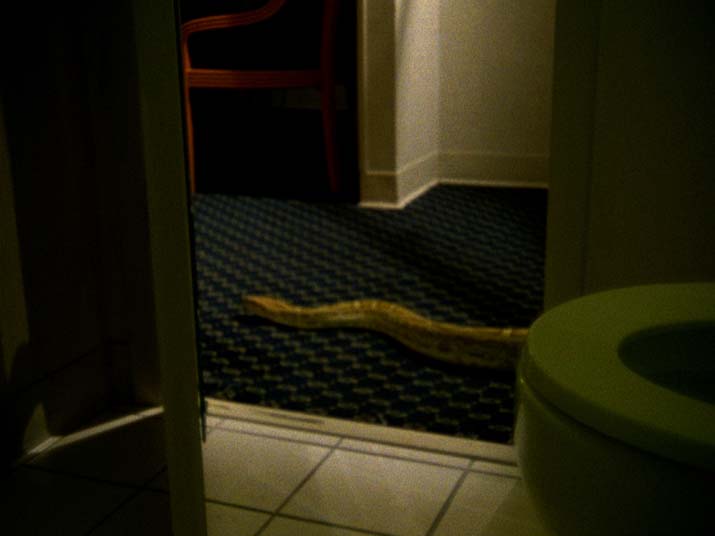 Wayward Fronds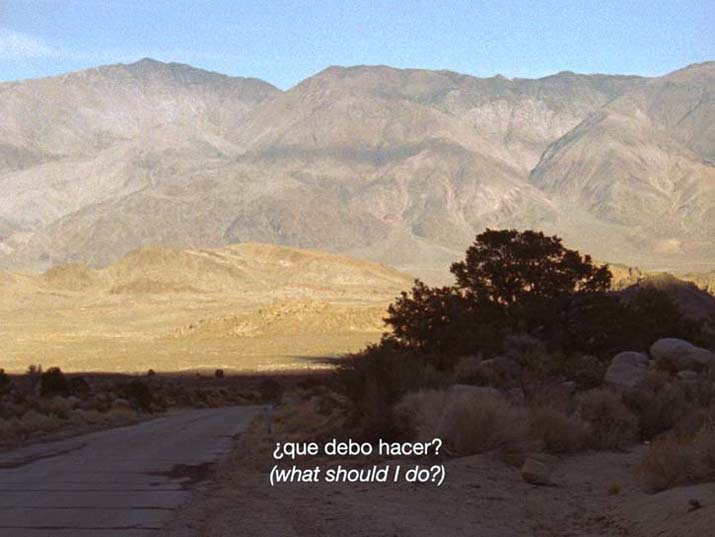 Vivir para Vivir / Live to Live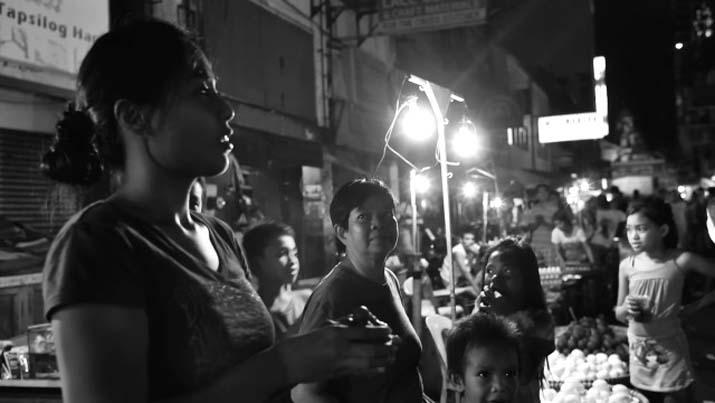 The Day Before the End
---